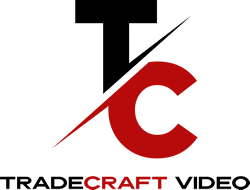 Every client and project is unique, and we have had the opportunity to work with diverse group of corporations, small businesses, creative agencies and nonprofit institutions.
Whether it's a big production or a smaller one, we can help.  Want to produce a promotional video, client testimonial or explainer video, we can do it.  We pull together the appropriate team of producers, video, audio, and lighting specialists and editing professionals for your project.
Here is a sampling of our work over the years.  We hope you enjoy.
TwinVee
This corporate identity piece was developed to touch on the company's history, its evolution since being acquired, highlight the competitive advantages of twin-hull technology and excite investors with electric-powered watercraft in development.
Piper Aircraft
Pilot-led demonstration flight of the Piper Aircraft M600 SLS highlighting the aircraft's saftey features for owners and potential clients, including the revolutionary Garmin Autoland feature.
Women in Aviation International
This video was produced for the opening session of the 31st Annual Women in Aviation conference held in Orlando to connect, engage and inspire leaders in aviation and aerospace.
WAI-Girls in Aviation Day
Produced for Women in Aviation International, this promotional video was designed to celebrate the 5th Annual Girls in Aviation Day featuring chapter events from around the world.
Embraer Executive Jets
This first-flight video was produced to showcase the first Legacy 450 assembled in the Embraer Executive Jets production facility in Melbourne, Florida.
Holy Trinity Episcopal Academy
As part of thier 60th anniversary celebration, this video was produced to highlight the history of the school, its many accomplishments and growth over the years.
Embraer North America
This video titled Embraer North American Presence with extensive graphic work was created as an investor and stakeholder update for Embraer North America based in Ft. Lauderdale.
Women in Aviation International
With interviews and footage captured at the 2019 WAI Conference in Long Beach, this wrap-up video was produced for release on web and via social media channels.
Piper Aircraft
Highlighting the revolutionary new capabilities of Piper Aircraft's HALO Safety System, including Garmin Autoland, this video debuted at NBAA Business Aviation Convention.
ViRTEK
The latest in a series of client testimonial videos for ViRTEK, a market leader in laser projection and quality inspection systems, improving productivity and reducing cost.
Women in Aviation International
WAI produced this video to promote the #HonortheWASP campaign, educating people about WWII female aviators, and encourage participation in thier newly created Memorial Day event.
Embraer Defense & Security
Documenting the construction of the first U.S. built Embraer A-29 Super Tucano, this video was shot over the course of several months in Jacksonville, Florida. 
Embraer Aero Seating Technologies
Shot in Los Angeles, this video features interviews with the two founders of Aero Seating Techonologies as they embark on a joint venture with Embraer Executive Jets.
Vero Beach Museum of Art
A promotional video released via web and social media to give patrons a sneak peek and generate excitement around around the Kagan exhibit.
Holy Trinity Episcopal Academy
A promotional video produced for Holy Trinity Episcopal Academy's Lower School highlighting all of the unique educational opportunities and incorporating animation.
Literacy Services of IRC
Featuring interviews with clients and tutors, this promotional video was designed to help raise awareness around the good work being done by Literacy Services in Indian River County.
Holy Trinity Upper School
Designed for release on social media and as a digital ad to promote Holy Trinity Episcopal Academy's Capital Campaign for athletic program expansion.
Space Coast Crew
Promotional video for Space Coast Crew to aid with recruitment efforts that was released on web and via social media channels.
We would love to work with you on your next project!  Get in touch with us here.
Client Logos